Preparing for your Cardiac Catherization Procedure
Why choose wikiHow?
When you see the green expert checkmark on a wikiHow article, you know that the article has received careful review by a qualified expert. If you are on a medical article, that means that an actual doctor, nurse or other medical professional from our medical review board reviewed and approved it. Similarly, veterinarians review our pet articles, lawyers review our legal articles, and other experts review articles based on their specific areas of expertise.
How to Clean a Cardiac Catheterization Site
Three Parts:
Cardiac catheterization is a common medical procedure which enables your doctor to examine your heart. A small tube is inserted through a blood vessel in your leg or arm and moved through your body until it reaches your heart. The catheter may be used to check the blood pressure in your heart, put contrast dye into your heart to facilitate taking X-rays, take blood samples, biopsy your heart, or check for structural problems with the chambers or valves. Because it is an invasive procedure, minimizing infection risk before and after the procedure is very important.
Steps
Cleaning Before for Cardiac Catheterization
Shave the area if your doctor tells you to.

Ask your doctor if you should shave the areas the doctor may use as entry points for the catheter. If the doctor does not want you to shave, chances are the team of doctors conducting the procedure will do it themselves.Possible entry points for the catheter include your:

Wash if your doctor instructs you to.

Follow any special instructions from your doctor for showering and washing the night before or the morning of the surgery.

You may be asked to shower and wash both the night before the surgery and the morning before you go to the clinic.
The doctor may give you a special antibacterial soap to wash with. The soap will reduce the amount of bacteria on your skin and help reduce your chances of infection.

Remove any unnecessary personal items from your body.

Do keep your hearing aids in so you can listen to the doctor's instructions as you prepare for surgery. However, these other items are not sterile and may get in the doctor's way:

Jewelry
Nail polish
Contact lenses
Dentures
Eye glasses (Bring your glasses with you so you can put them on after the procedure.)
Body piercings on your abdomen or chest. Tell your doctor that you have them so she is aware.

Follow your doctor's instructions about which medicines to take.

Before your appointment, you should tell your doctor exactly what medications you take, when you take them, and how much you take. This includes vitamins, herbal remedies, supplements, and over-the-counter medications. Bring a list of your medications with you or take the original pill bottles so the doctor can see the prescriptions.

If you are on medications that thin your blood or act as anticoagulants, your doctor might ask you not to take them before the procedure. This may include some over-the-counter medications like aspirin.
Tell your doctor about any allergies you may have. This includes allergies to any medications, latex, tape, anesthesia, contrast dyes, iodine, or shellfish.

Observe any fasting instructions given by your doctor.

Your doctor will probably tell you when and how much you can eat or drink in the 24 hours before the procedure. It is important that you follow the instructions exactly because a full stomach can cause problems for the anesthesiologist.

Your doctor will probably tell you not to eat or drink anything for the 8 hours leading up to the procedure.
Take only the medications that your doctor tells you to take. You may be able to wash pills down with a sip of water. Do not stop taking your medications unless your doctor tells you to.
Minimizing Infection Risks
Avoid people who are sick.

If you are sick, even with a minor illness like a cold or flu, this burdens your immune system and makes it easier for you to develop complications. If you wake up the morning of your procedure with a fever, cough, drippy nose, or any other symptoms, notify your doctor immediately.

Wash your hands after you shake hands with people and before you eat. This will reduce the likelihood that you expose yourself to pathogens carried by others.
Don't go near, hug, or shake hands with people who have the flu or a cold.
Avoid being in small confined spaces with lots of people. These are excellent opportunities for pathogen exchange. This may mean not taking public transportation such as the bus or subway.

Boost your immune system by managing stress.

Stress causes hormonal and physiological changes in your body which, over time, can weaken your immune system. By easing stress and anxiety before the procedure, you can help ensure that your immune system will remain strong. You can reduce stress by:

Learning as much as possible about your procedure. Your doctor and the hospital can provide you with information. Many hospitals even have booklets of information that they provide and make freely available online. Ask your doctor or hospital if such information is available. If so, it will help you understand the procedure and what you need to do before an afterwards.
Trying relaxation methods. These techniques are designed to help you control your thoughts, emotions, and physical responses to stress. Many people get relief from deep breathing, meditation, visualizing calming images, and progressively tensing and relaxing the different muscle groups throughout your body.
Asking your doctor before you start any new exercise regimes. Your doctor may have advice on how you can do it safely. It is extremely important to talk to your doctor because depending on what your health condition is like, the doctor may feel that strenuous exercise is not safe for you. If your doctor gives you the go ahead, you might try taking walks or doing yoga.

Ask your doctor if you should go to the dentist.

This is sometimes recommended before heart procedures. It lowers the chances of an untreated oral infection seeping bacteria into your blood stream, and from there, infecting your heart. Tell your doctor:

What dental work you need to have done and when it is scheduled for
If you have any untreated oral infections

Stop smoking.

Smoking damages your heart and makes you prone to infections, including serious lung infections. It also raises your risks of complications arising from:Smoking cessation is one of the most important behavioral modifications one can do to help towards being healthy.

Blood clots
Breathing difficulties
Caring for the Wound at Home
Call emergency responders if you have severe infection or bleeding.

This may mean that you need medical intervention immediately to treat the infection or prevent you from losing too much blood. Signs to watch for include:

Sudden, extreme swelling at the site where the catheter entered your body. It is important that an active infection get treated quickly to prevent it from spreading to your heart and other vital organs.
Bleeding that does not stop. If lying down and pressing on the wound for several minutes does not cause the wound to clot and stop bleeding, get immediate medical attention. The emergency medical responders will be able to help you stop the bleeding.

Call your doctor if you have signs of complications developing.

If you have the following signs you should speak to a doctor immediately. He may recommend that you have someone drive you to the emergency room. Any of the following symptoms indicate that your wound needs care:

Numbness or tingling in the arm or leg where the catheter was inserted.
Increasing bruising. This would suggest that you might have bleeding under the skin.
Swelling or drainage at the site of the wound.
Fever.

Follow your doctor's instructions for washing the wound.

The doctor will probably want you to wash the site daily to prevent infections. You may have a bruise, slight swelling, pinkness, and / or a small lump about a half an inch in diameter at the place where the catheter was inserted. Your doctor may recommend:

Changing the bandage daily. If you require more than a simple Band Aid, the nurse in the hospital will teach you how to do it before you are discharged.
Washing gently with soap and water. Do not scrub because this could open the wound.
Not putting any other medications, lotions, or ointments on the site unless instructed to do so by your doctor.

Avoid infecting or reopening the wound.

You can help promote healing by keeping the wound clean and dry. In addition, there are several things you can do to reduce the likelihood of getting an infection or reopening the wound. The length of time your doctor wants you to remain quiet may depend upon your health condition and particular medical history. Your doctor may give you the following instructions:

Do not take a bath, go in a Jacuzzi, or go swimming for at least seven days, or when your physician says it is okay.
Wear loose clothing that won't rub the wound or catch on the scab.
Do not lift more than 10 pounds for seven days. This may mean that you need to abstain from doing housework or grocery shopping. You can thaw and eat frozen foods to prevent having to go grocery shopping.
Rest. You will probably feel tired. Take naps if you need to. Avoid doing strenuous sports like running, golfing, bowling, or playing tennis. Climb stairs carefully and slowly. If you feel bored, try quiet activities like handwork or reading a novel. Stay quiet for at least five days.
Avoid straining during bowel movements if your insertion site is in your groin. Straining your muscles in that area could cause the wound to reopen.
Drink eight to 10 glasses of water per day. This will keep you hydrated, promote healing, and help flush out any dyes that were used to take images of your body.

Follow your doctor's guidelines for returning to your normal life.

It is important that you do not exhaust yourself by doing too much too soon. If you do, it may lower your immune system and make you more vulnerable to complications. Ask your doctor:

When you can return to work
For how long you should abstain from sex
When you will be ready to drive. If you are otherwise in good health and healing proceeds as expected, it may be as soon as 24 hours.
If there are any changes to your medications. If your doctor has prescribed new medications or adjusted the doses of your usual medications, make sure you fully understand the instructions for when you should take them and how much.
Attend follow up appointments with your doctor as recommended.
Video: New Route to the Heart - Mayo Clinic
How to Clean a Cardiac Catheterization Site images
2019 year - How to Clean a Cardiac Catheterization Site pictures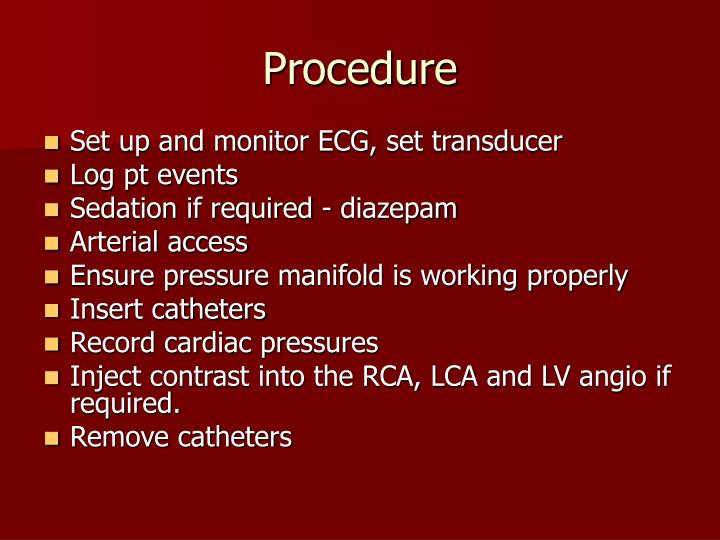 How to Clean a Cardiac Catheterization Site recommend photo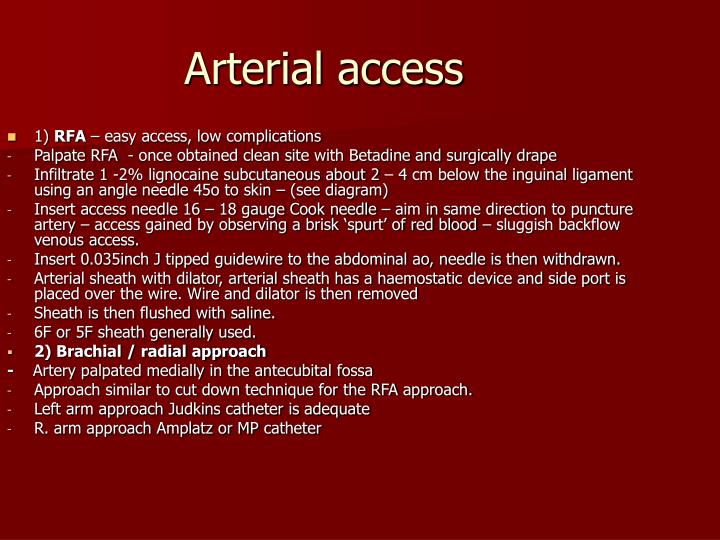 How to Clean a Cardiac Catheterization Site images
How to Clean a Cardiac Catheterization Site new pictures
pictures How to Clean a Cardiac Catheterization Site
Watch How to Clean a Cardiac Catheterization Site video
Forum on this topic: How to Clean a Cardiac Catheterization Site, how-to-clean-a-cardiac-catheterization-site/ , how-to-clean-a-cardiac-catheterization-site/
Related News
Zac Posen FallWinter 2014-2015 Collection – New York Fashion Week
Victoria Beckham's Charity Sale Starts Today: 6 Pieces We'll Fight You For
Reinventing Date Night
Lays Is Releasing 8 New Chip Flavors Inspired By Hometown Favorites
How to Clean Jet
The Best Jogging Bottoms You Can Wear To Dinner
3 Ways to Use Cocoa
How to Play Carcassonne
Is THIS The New It-Bag for Fall
How to Behave in a Foreign Country
8-Year-Old Boy With Terminal Cancer Finds the Love of His Life
The Magnetic Pull that would heal your Pain
MAC Unveils Peacocky Holiday 2010 Collection
A gigantic fish finger, budget Darth Vader and Elmo also ran for parliament
Date: 11.12.2018, 17:27 / Views: 75433
---