Disneys Animal Kingdom 2017 Tour and Overview | Walt Disney World Detailed Theme Park Tour
How to Visit Disney's Animal Kingdom
Steps
Entering the Park
Decide if you truly want to visit theDisney's Animal Kingdom.Discuss some of your other options that exist for the other nearbyWalt Disney Worldparks or local attractions in the area. With other major possibilities being theEpcot, theDisney Hollywood Studios, and theMagic Kingdomand the mess of water parks and other activities thatDisneyoffers, decide if this park is your best choice.

Drive and park at Walt Disney World.

The address to the

Disney's Animal Kingdom

is located at 551 Rainforest Rd, Lake Buena Vista, FL 32830 .The cost to park your car at the Magic Kingdom will run you about for cars and upwards from there (depending on complexity of vehicle). Depending on how far into the lots it took you to get to the park, you could be located in either the Butterfly, Dinosaur, Giraffe, Peacock, or Unicorn parking lots.

Make sure to remember what row you parked in so that you can find your car latter.

Purchase your tickets.You can get them at the entry just before you enter the park if you don't already have any.

Enter through the Magic Band scanners and into the park's first section calledThe Oasis.

Grab a guide map and look at the setup ofDisney's Animal Kingdom.

This park is divided into seven lands around one central hub area/monument called

The Tree of Life

. These lands include

The Oasis

,

Dinoland USA

,

Discovery Island

,

Asia

,

Africa

,

Pandora - The World of Avatar

, and

Rafiki's Planet Watch

.

You might also want to consider picking up a times guide.
The Oasis
Look aroundThe Oasisas you enter the park.Notice that there arenorides or real attractions inThe Oasisexcept for a few animals.The Oasishouses only a few different kinds of animals. (The Oasis is an estuary 'per se.'.)Disney's Animal Kingdomis an 'animal sanctuary' andDisneywants to invite you to view some of its lovely animals it houses here, that it couldn't find housing for otherwise.

Notice that there are two paths, and each path includes different animals.

These are called

The Oasis Exhibits

. There is one path on the west side and another path on the east side both joining at the same access point.

The animals in this area that you can see include Babirusas, Spoonbills, and Giant Anteaters.
Let the kids explore around here. Keep your eye on them as you help them understand these animals. Be the narrator of what these animals' names are. There are placards on or near the railings near the animal's enclosure (if you need help). Some kids like it if you use the animal's real name.

Decide if you want to eat at theRainforest Cafe.

This restaurant serves omelets, waffles, burgers, seafood, steak, and more. Reservations for this restaurant are strongly-recommended.

This restaurant also has a bar where you can get alcoholic beverages.
You can visit this restaurant even if you are not planning to go toAnimal Kingdombecause it has entrances inside and outside the park.

Shop atGarden Gate Gifts.This store sells camera supplies and souvenirs.
Discovery Island (The Hub)
Walk across the bridge till you get to theTree of Life.

Check out theTree of Life, and find all of its little carvings located on theTree.This tree is the central landmark item thatDisneywanted to treat its guests to in this park.Disney Imagineersadded little animal carvings to the Tree' to give that tree its own special "spark".

Look forDiscovery Island Trails.The trails can provide you an up-close look at the carvings inside the tree. You can also see animals here including otters, cotton-top tamarins, and Ring-tailed lemurs.

Check out Adventures Outpost to meet Mickey and Minnie here.Check the times guide for times when they are available.

Become a Wilderness Explorer.You can complete challenges and earn badges throughout the park; this activity is fun and educational. Check the guide map for starting locations.

Decide where to eat.

There are quite a few places in Discovery Island.

Get snacks and pasta atEight Spoon Café.
Eat atThe Smiling Crocodilefor sandwiches and soda.
Check outFlame Tree Barbecuewhich has ribs, pulled pork, and salads.
Go to the coffee-house namedIsle of Javawhich offers coffee, pastries, and other beverages.
Sit down to eat atTiffinswhich serves seasonally-changing, world-inspired food. Reservations for this restaurant are recommended.
If you are atAnimal Kingdomwithout kids, you might want to get some adult beverages atNomad Lounge
Get Starbucks espresso and Disney pastries atCreature Comforts.
VisitTerra Treatsfor snacks and gluten-friendly beer.

Go shopping.

There are three shops at

Discovery Island

.

Go toIsland Mercantilefor Disney and Animal Kingdom souvenirs.
VisitRiverside Depotfor Disney apparel.
For more souvenirs visitDiscovery Trading Company.

Go to the base ofThe Tree of Life, and you'll notice another landmark.

If you enter through

It's Tough to be a Bug's

entrance, you will find that there is a 3D movie theater under the

Tree

. (Yes; there actually is a theater under the

Tree

itself, and a very tall theater for that reason too.) At the end of the movie, when you come out of the movie, you'll still be underneath the tree, but you'll be right in line for heading towards the next land,

Dinoland USA.

Although done in a playful manner, keep in mind that this show tends to frighten some young children.
Dinoland USA
See the two different animals at Dinoland.You can go see an American Crocodile, and you can even see a Tyrannosaurus Rex.

Have the kids explore and play in theBoneyard.No child ever not dreams of playing with the bones they dig up here. But wait a little while to retrieve your kids. Make sure they can be comfortably within walking distance of you once again after you are ready to pick them up.

Take a spin aroundTriceraTop Spin.If you've ever been onDumboat theMagic Kingdom,TriceraTop Spinis almost the same though the ride vehicles you ride on look different and the ride-sequence tends to be a few bearable minutes longer.

Make a beeline forPrimeval Whirlif you want to ride a rather mild roller coaster that is combined with the action of a tea cup-styled ride.

This ride surely will make your head spin!

The minimum height requirement for this ride is 48in (122cm).

Rev over onDINOSAURif you love "time rover" expeditions.

The minimum height requirement for this ride is 40in (102cm).

Watch a performance ofFinding Nemo - The Musicalif your kids still haven't gotten enough theatrical performances so far.

Decide where to eat.

The restaurants in Dinoland are good.

Eat atRestaurantosaurus, which serves burgers, sandwiches, and salads.
Get dessert atDino-Bite Snacks.
Get buffalo chicken chips, milk shakes, and other drinks at Trilo-Bites.
Get nachos and churros atDino Diner.

Go shopping.

There are a few shops in Dinoland.

VisitChester & Hester's Dinosaur Treasuriesfor snacks, toys, and clothes.
Check outThe Dino Institute Shopfor Dinosaur-themed toys and clothes.
March back out toDiscovery Islandand take a right.This will lead you over a bridge and into theAsialand of the park.

Take a ride onExpedition Everest, if you want some high-volume roller-coaster action.Expedition Everest

is especially popular for most adults who come to this park, so try to be the first one in line if you arrive at the park gates at opening time.

The minimum height requirement for this ride is 44in (112cm).

Whitewater-raft downKali River Rapids.Kali River Rapids

is an exciting whitewater-rapid riding ride that thrills almost everyone who rides it. You will get wet on this ride.

The minimum height requirement for this ride is 38in (97cm).

Walk through theMaharajah Jungle Trekif you haven't done enough walking yet.Though you've put on many miles in your shoes, Maharajah Jungle Trek is a walking path which talks about various animal-based information including tigers, Komodo dragons, and lion-tailed macaques..

Turn the corner that would lead you back intoDiscovery Island(onto the hub).Walk yourself in the direction ofAfrica. Though you'll find the next attraction still technically inAsiaand around the corner inside the "hub".

WatchUP!A Great Bird Adventure. This show features characters from UP!, and with all the different birds and prey information they present, this is a popular show for some people looking for informative information about birds. Many people just bypass it in hopes of finding other "better" items to do at the park, but this is one show no person can do without seeing once in life.

Check out the gibbons (a type on monkey) in Asia.Check the guide map for their location, it is interesting to see them climb around the ropes.

Decide where to eat.

There are a lot of restaurants in Asia.

Visit theCaravan Roadfor Asian food (open seasonally).
For falafels, fries, and humus go toMr. Kamal's.
For beer, pretzels, and other drinks, go toWarung Outpost.
VisitDrinkwallahfor more beverages.
Sit down and eat at theYak & Yeti Restaurant, you can get Pan-Asian food including, but not limited to, chicken tikka masala, ahi tuna nachos, and fried cream cheese wontons.

Reservations for this restaurant are recommended.
Also visit theYak & Yeti Local Food Cafes, which do not require a reservation. This restaurant serves a breakfast burrito for breakfast, and for lunch serves Egg rolls and Korean barbecue ribs.
VisitYak & Yeti Quality Beveragesfor drinks and snacks.

Get ice cream at theAnandapur Ice Cream Truck.
Thirsty? Well, you can get cocktails, frozen beverages, and ice cream atThirsty River Bar & Trek Snacks.

Shop atSerka Zong Bazaarif you want.It sells Mt. Everest souvenirs.
Africa
Take a ride onKilimanjaro Safaris.If this is your first safari, you're in for a treat. Although this safari ride is "kicked up a notch", it's not much faster than an average car ride over an average two-lane road through an African-safari village.

Take theWildlife Express Trainout toRafiki's Planet Watch, if you would like.Rafiki's Planet Watch has some interesting things to experience and learn about.

Watch the exciting stage play calledThe Festival of the Lion Kingin theHarambe Theater.Formerly in the Asian area, this stage play has moved around and now is located in this area of the park.

Check out the animals.

You can see them on

Kilimanjaro Safaris

, but you can also see them in person. The animals you can see here include elephants, lions, gorillas, giraffes, hippopotamuses, Columbus monkeys, zebras, and tarantulas.

Walk along theGorilla Falls Exploration Trailto see and learn about gorillas, hippos, and to see birds.

Decide where to eat.

There are many places to eat in Africa.

For fresh fruit and drinks visit theHarambe Fruit Market.
Visit theHarambe Marketfor African inspired food.
Get dessert atTamu Tamu Refreshments.
Get adult beverages atDawa Bar.
Eat atDonald's Dining Safari at Tusker House Restaurant, which is a character-dining buffet restaurant.
For pastries and coffee, go toKusafiri Coffee Shop & Bakery.

Go shopping.

There are two permanent shops in Africa.

VisitMombasa Marketplacefor African-inspired artwork and souvenirs.
Check outZuri's Sweets Shopfor treats, and African-inspired home goods.
Rafiki's Planet Watch
Take a ride on theWildlife Express Trainto get toRafiki's Planet Watch.Here you can learn how you can help protect the environment. On the way toRafiki's Planet Watch,you can see some backstage areas of Animal Kingdom.

Check out some of the exhibits.On the walkway to and from theConservation Station,you can learn about some animals from experts, and you can ask questions.

Visit theConservation Station.Here you can learn about how Disney takes care of its animals it houses at Disney's Animal Kingdom as well as how you can also learn about different animals and meet with experts.

Pet animals at theAffection Section.The affection section is like a petting zoo, it has a cow, donkeys, goats, pigs, and other animals. Remember to wash your hands as you leave and to watch your step.

Head back to Africa via theWildlife Express Trainwhen you are done.
Pandora-The World of Avatar
Take a boat ride through the Na'vi River Journey.On this ride, you can take a trek through a beautiful rainforest, searching for the Na'vi Shaman of Songs.

Go for a ride on theAvatar:

Flight of Passage. On this ride, you get to hop on the back of a banshee for an exciting 3-D experience.

The minimum height requirement for this ride is 44in (112cm).

Decide where to eat.

The food in Pandora is almost alien.

Go toPongu Ponguto get glowing drinks, pineapple lumpia, and beer (but why get that when you can get glowing drinks).
You can get beef and chicken and fish and steamed pods with cheeseburger or curry flavors atSatu'li Canteen.

Shop atWindtraders, which is a nature-inspired shop that sells Pandora souvenirs.
Nighttime Extravaganza's
Watch the Animal Kingdom's one and only nighttime-extravaganza - Rivers of Light.Full of dazzling lights and a wonderful soundtrack, this wonderful show will definitely end your day on a high one. THis show first began airing on February 17, 2019.
Leaving
Walk back through the Oasis and out the exit gates.
Community Q&A
Ask a Question
200 characters left
Include your email address to get a message when this question is answered.
Disney's Animal Kingdomfirst opened on April 22, 1998..
Disney's Animal Kingdom, among many of the otherDisney Parks, has several unnoticed cooling stations placed sporadically around the park. You won't see them because they are camouflaged so well, cooling stations do exist inside the park. While some are dressed as rocks and other weird things, others are dressed in normal cooling attire.
Disney's Animal Kingdomis rarely closed.However, watch for closing times when critically bad weather strikes (hurricanes). During some powerful hurricanes, to keep its' guests safe, the parks will close and announce their intentions the day before the hurricane is supposed to make landfall.
When your kids get antsy inAnimal Kingdomand it seems like your day is lagging behind, give them some options. Even thoughAnimal Kingdomhas a few areas where kids can explore and run out all of their excitement, these types of attractions may sometimes not be enough. If you haul around a double-seat stroller, and warnings just don't work, give them time in the stroller. These youngsters tend to draw energy out more quickly and become cranky quicker.
A Disney-operated app called MyDisneyExperience is offered as a new experience to help you learn about certain things with certain attractions, with ever-thankful wait-time informations.
If you are looking for another activity to keep your kids busy, consider having them becomeWilderness Explorers. There are plenty of stations scattered throughout the park where your kids can earn "badges" by completing a bunch of different challenges.
Be wary of your kids' locations and keep those easy to loose on kid-leashes. It may be hard to seem them leashed up like pets, but with thousands of guests in the park at any one time, it's easy to lose your kids and kid-leashes may help.
Everybody's tastes are different. You can skip some rides if you don't have time, or if the kids act up. While some are too churlish for some to even try to ride, skip those rides that aren't suited to you or your kids' tastes.
On those attractions that have rides, don't worry if your ride vehicle stalls with you in it. If the time is more than just a few minutes, someone will be around to help you and your belongings get off the ride. In turn, they will give you aFastPassdue to the inconvenience it may have caused you so that you can come back later or visit it or another attraction instead.
Warnings
Always ride the ride with safety in mind. Use all safety devices the ride operator asks you to use.
Disney takes safety to an extreme during thunderstorms. The boats on World Showcase head to the closest port and temporarily close and any guest waiting outside is pushed towards the closest pavilion (even if that means having to walk to another attraction nearby that has the capacity needed to hold these few extra guests).

Rain will most likely impact a quick stay at Disney's Animal Kingdom, so be prepared in the event that a sudden rainstorm impacts the area. Although your best bet is to run/walk into the nearest attraction and seek shelter, those left outside may be left to fend off the elements that come with it.

Rides occasionally close and change atDisney's Animal Kingdompark. Don't be disappointed if your favorite ride has changed or has become defunct. Something will be there to replace it over time.
Video: TOP 10 Animal Kingdom rides & experiences | Walt Disney World 2017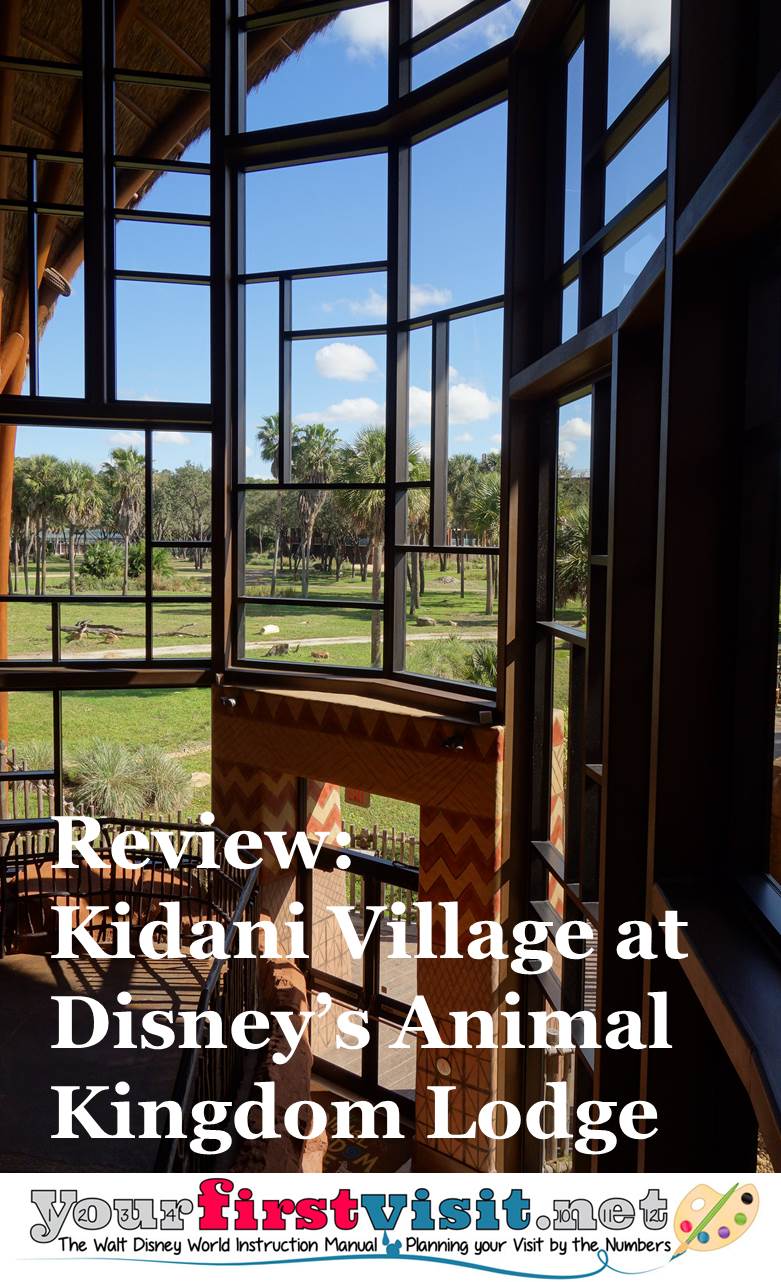 How to Visit Disneys Animal Kingdom images
2019 year - How to Visit Disneys Animal Kingdom pictures
How to Visit Disneys Animal Kingdom recommend photo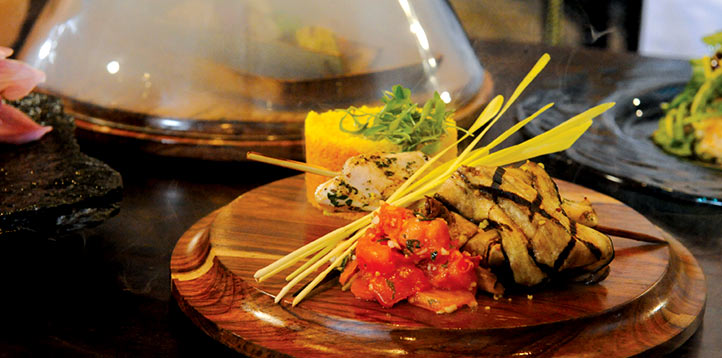 How to Visit Disneys Animal Kingdom pictures
How to Visit Disneys Animal Kingdom new pictures
pictures How to Visit Disneys Animal Kingdom
Watch How to Visit Disneys Animal Kingdom video
Discussion on this topic: How to Visit Disneys Animal Kingdom, how-to-visit-disneys-animal-kingdom/ , how-to-visit-disneys-animal-kingdom/
Related News
Sikes: Chic People, Glamorous Places, Stylish Things
Spelletje: wat is het verschil tussen een blogger en een influencer
Scrambled Egg Foo Yong
Pretty Yet Functional DIY Charger Tassel To Make
How to Console an Inconsolable Friend
How to Prevent a Runny Nose in Cold Weather
Nicholas Kirkwood Shoes FallWinter 2014-2015
Invicta Womens Rose Goldtone Bracelet Watch-28057
Sauté of Lamb with Artichokes and French Beans Recipe
Hotness Retrospective: Jared Leto's Best BeautyMoments
10 Creative DIY Shadow Box Ideas for Christmas
Date: 15.12.2018, 13:33 / Views: 45333
---